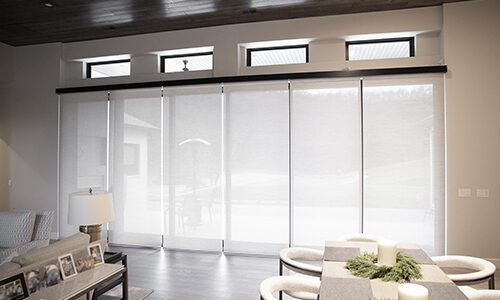 PowerShades, a provider of manual and automated window shades for residential, commercial and hospitality applications, has announced that its standard offering of Power over Ethernet (PoE) and RF automated shades (battery-powered and DC) feature new motors with quieter performance.
PowerShades' new motors are up to one-quarter as loud as their previous motor, depending on the application. PowerShades' standard motor offering has gone from -55dB to -42dB (which according to the American Academy of Audiology is just above the sound of a quiet library).
"Our PowerShades motorized shades already delivered extraordinary convenience with features like our new Mobile App and our cloud-based MyDashboard, which lets users set the rhythm of their shades to fit their schedules and pre-set scenes," says Jason Turner, president, PowerShades.
"Now the experience is even better with new quieter motors that let the user effortlessly and quietly achieve perfect lighting for any environment or application."
PowerShade claims its shade products are the industry's first PoE (Power over Ethernet) automated shades, and its PoE shades are said to offer all the benefits of the company's RF automated shades, along with additional advantages not found in any other type of motorized shade.
The company explains that with PoE automated shades, a single Cat-5 cable provides both power and communications, so there is no proprietary hard wiring necessary.
Moreover, according to the company, the PoE motor is low voltage (under 50V AC), so it doesn't require a licensed electrician, so with power coming from a single, central source, more information can be transferred on the network cable, while improving reliability over traditional RF solutions.