Exterior lighting is simpler to install than interior lighting, just as profitable, and is tailor-made to generate RMR via service contracts.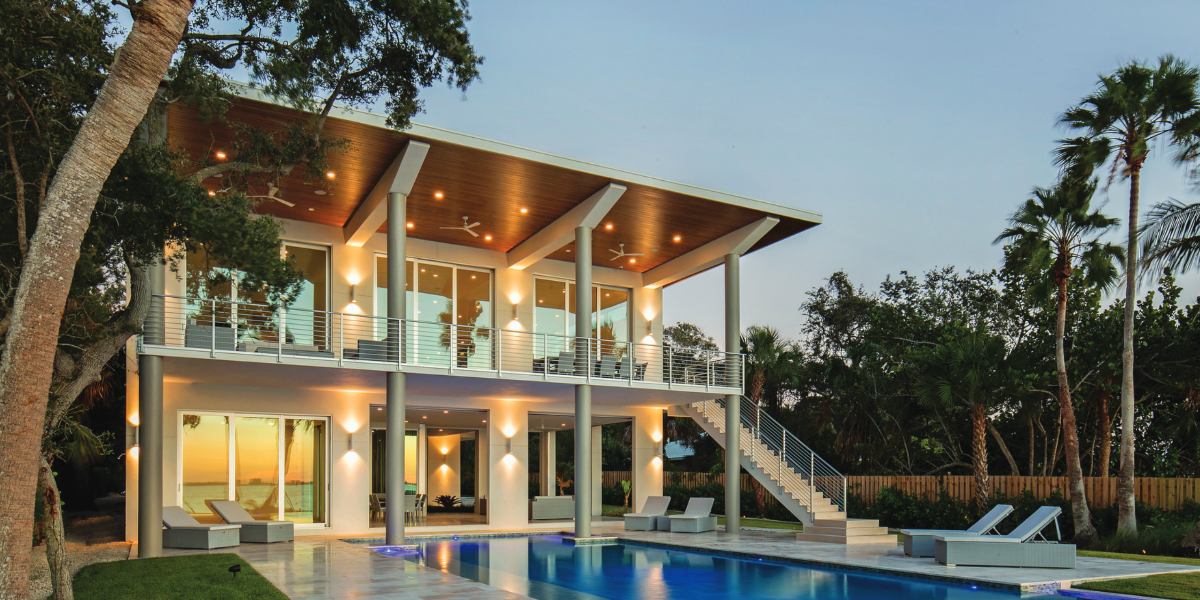 The LED lighting revolution has officially made its move outdoors as integrators embrace landscape lighting as one of the next big revenue-generating product categories.
According to the 2019 CE Pro Outdoor Technology Study, just over one out of every four integrators (27%) now installs landscape/plant/tree accent lighting. Landscape lighting is no longer cheapo plastic Malibu Light kits sold at warehouse stores. New outdoor lighting systems have durable finishes, ornate designs and powerful lamps that are all IP controllable just like interior lighting fixtures. Moreover, the installations are often easier than interior lighting jobs because you aren't competing for ceiling space and wire pathways with HVAC and other contractors.
Chris Matthews of Luxury Illumination in West Palm Beach, Fla., is one integrator already sold on the category. He puts it in perspective by noting, "Most technicians would rather dig trenches for exterior wiring that crawl in hot, steamy Florida attics."
Per the CE Pro Outdoor Technology Study, the median number of outdoor jobs performed by integrators in 2018 was 12, so there is an opportunity for landscape lighting to be included in many of those projects. However, of the top 20 outdoor technologies that integrators say they install, landscape lighting ranks as the ninth most popular, so there is an available opportunity to grow the category.
"There's a huge demand for it. People want to live outside nowadays, and they see that landscape lighting can totally change their yard," Matthews says. "After they've invested all the money in the pool and the landscaping in the outdoor environment, they want to keep it going after the sun has gone down. It's also a great investment for security around the home."
Matthews attributes much of the growth to the advancement of LED bulb technology.
"Rather than having a fixture that uses 150 watts or 200 watts, we have it at 3 watts," he says.
The category elevates your value. Just ask Alan Shupack of CE Pro 100 company Audio Video Systems in Plainview, N.Y.
"We have always been asked by the landscape architect or electrician to tie in landscape lights as part of the whole-house control system, but it was the last thing we would have ever thought of us doing," says Shupack, sales manager/project manager at AVS.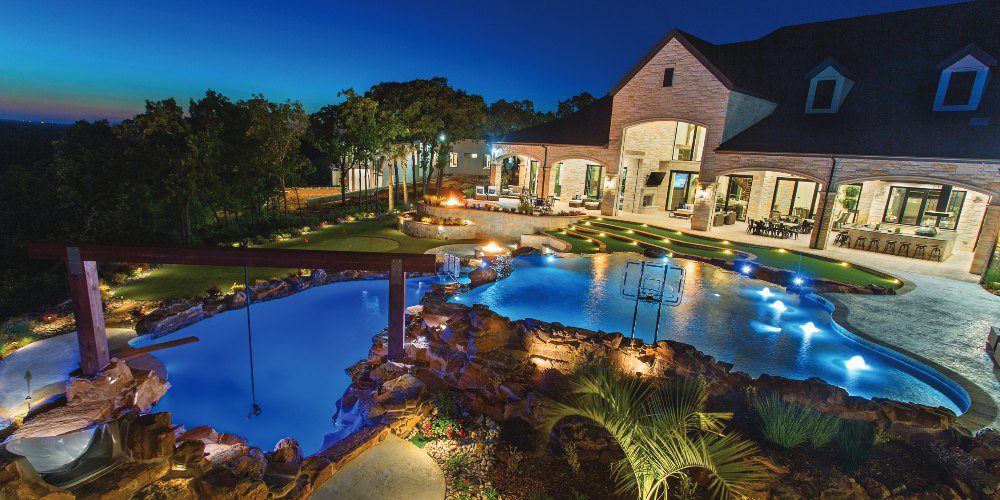 He says it is not uncommon for AVS to have projects out in the Hamptons of Long Island with $75,000 in landscape lighting. AVS typically works closely with the local electricians, who are given the lighting schedule from the architect and usually purchase the lights. That eliminates any potential friction of the integrator "trampling on the turf" of the electrician, so to speak.
Matthews says landscape lighting is also profitable because the installation labor is less difficult and can often be done faster than installing lighting indoors.
"In Florida, it's pretty easy — it's all dirt and sand. We can install an entire system in one day sometimes, including the trenching. We have the right tools. You get the good shovels and learn how to work with the dirt. It sounds worse than it is," he comments.
The landscape lighting trend is not just exclusive to warm-weather climates.
In Connecticut, you must have an electrical license to install landscape lighting, so local electrician Bob Isleib of RLI Electric has made outdoor lighting his specialty. Isleib attended the Landscape Lighting Institute in Troy, N.Y., back in 2008 and landscape lighting has been a staple of his business ever since.
"My passion changed forever," he says after taking the lighting design course. "Learning lighting design in the outdoor area allowed me to reinvent how I design lighting for the interior as well."
Today, landscape lighting is 70% of RLI's business and continues to grow. Isleib has done more than 20 landscape lighting projects since April.
"The landscape lighting continues to outpace regular electrical. Perhaps it is what I focus my energy on or perhaps it is simply because I'm becoming known for the outdoor lighting," he says.
Success Working With Landscape Architects
Another positive signal for the landscape lighting category is that it typically does not cause friction with designers. According to Matthews, most landscape architects have only spent a small portion of their training curriculum on landscape lighting, so they are more than willing to default to the integrator on the exterior lighting design.
"There aren't many places where you can actually learn about landscape lighting. One architect told me that he'd spent maybe one day, or up to a total of one week, learning about landscape lighting. And that training was not brand-specific. So he not only has the variables based on the brands to learn, but the technology has changed since he went to school," Matthews explains.
"With our AV integrator background, we know how to tie the exterior lighting into the switch legs and the control systems or make it an independent system, which a lot of landscape architects don't even want to think about. We've figured out different ways of working with landscape architects, but you have to know what you're talking about before you try that approach."
60% of Clients Buy Service Contracts for Lights
A potentially big side benefit from exterior lighting is the ability to sell service agreements.
At Luxury Illumination, the company sells service and maintenance contracts for exterior lighting to 60% of its clients.
The agreements focus on services such as cleaning the lenses and the fixtures from calcium buildup from sprinklers, as well as damage caused by landscapers.
Another element of the service is changing bulbs in the fixtures after they have been placed in the ground because often the plant types and placement changes, which affects the light and requires a different filter or spread.