AudioControl to Unveil the Latest Products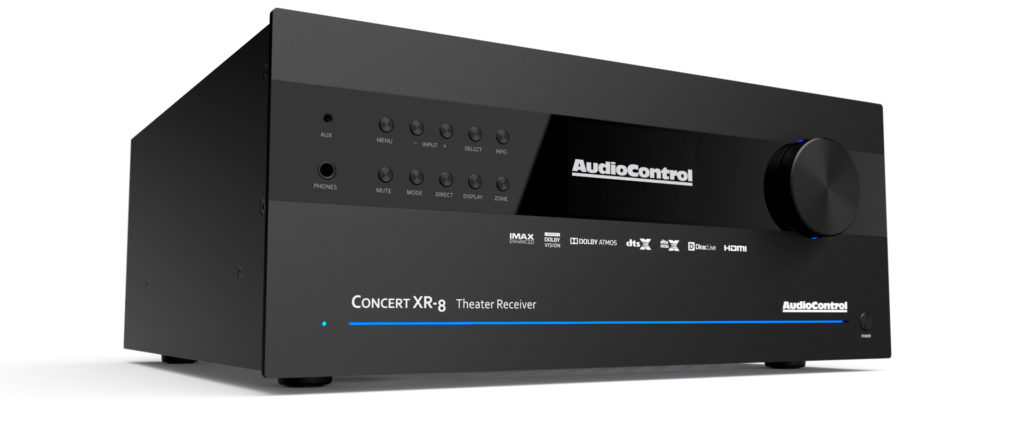 All of these new home theater products will feature all of the latest surround formats, including the less-common Auro 3D and 16-channels of output (both features are on all except the entry-level AVR). They also include web-based configuration, app-based control, Google Cast, AirPlay2, aptX Bluetooth, WiFi streaming and more. These new Concert AVRs from AudioControl feature a sleek, updated design that looks much more contemporary and attractive either mounted in a rack or on a shelf.
A rather robust launch of amplifiers is also in the works, including both RS Series subwoofer amps and two new G4 Series home theater amps. The two new RS Series subwoofer amps include a 500 watt and a 1,000-watt monoblock design.
The two newly announced home theater amplifiers include the Pantages 5-channel model, and the Savoy 7-channel model, both of which join the previously announced Avalon 4/3/2 amp. Utilizing the company's Class H topology, these new amps are "the most advanced theater amplifier lineup engineered for every system architecture" the company says.
AudioControl will also be showing a new software feature for their Director Series and CM Series amplifier line-up they SDS (Signal Detecting Switch) Super-Smart Switch. I think they should call it SDS-SS (Signal Detecting Super-Smart Switch)…but I digress…
Essentially this is similar to a feature of some commercial mixers and PA systems often called ducking, where other sound channel levels are dropped for a priority sound channel. In this case, things like a doorbell, voice-command system, paging system or more can be set as a trigger sound to lower the sound level such that the trigger is prioritized and can be heard. Integrators can configure the trigger or SDS input, and all related volumes based on the individual client's needs.
See AudioControl at CEDIA Expo
If you're going to the 2019 CEDIA Expo, be sure to see all of these new models from AudioControl at the Denver Convention Center in Booth #1813.
Learn more about AudioControl and its products by visiting: www.audiocontrol.com.
AudioControl Joins Azione Unlimited
AudioControl, a Seattle, WA-based manufacturer of home and mobile electronics solutions, announced this week that it has joined the Azione Unlimited group. The company says it is focused on "innovative, industry-leading theater and audio products that provide custom integrators with performance-audio solutions across the residential and commercial markets."