AudioControl 70-Volt Commercial Amps with Dante Inside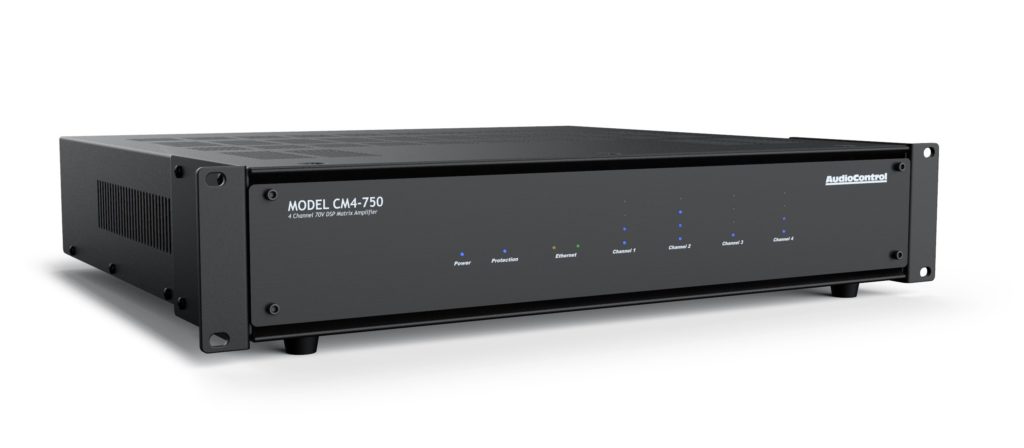 As I learned at CEDIA, the Dante world is already quite large with more than 2,000 products from over 430 manufacturers already in the market – all with guaranteed interoperability. This offers AudioControl integrators tremendous flexibility as they design systems to meet virtually any circumstance with the company's new Dante-enabled CM models.
AudioControl's new CM models will be offered in three versions: a 4-channel model, a 3-channel model, and a 2-channel model. Each of these new commercial series models offers 750 watts/channel in 70/100v mode. They also offer 500 watts/channel at 8-ohms (stereo or mono output) and 750 watts/channel at 2 or 4 ohms.