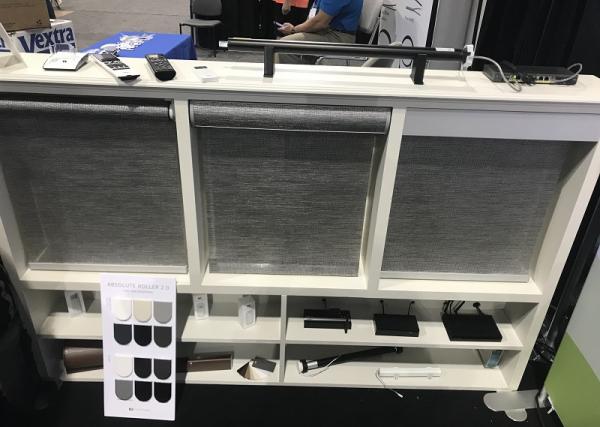 For years, I've been telling
dealers
 that they should be pulling extra wiring throughout their home whenever possible — and that although they might not use that wiring today they would be thankful for having it tomorrow. PowerShades has totally validated my suggestion with its new line of PoE (Power over Ethernet) shades unveiled at CEDIA that can be fully powered and controlled by a single Category rated (Cat5/6) cable!The automated window-shade market is one of the fastest growing segments for many integrators, and powering shades can often be tricky, with most solutions requiring special wiring during construction or the use of a local wall-wart style power plug. Some manufacturers have addressed this by offering battery-powered shades, but PowerShades' new PoE solution means that a single spare Cat cable can be connected to a PoE Ethernet switch, which in turn can operate any number of shades, whether in a single room or across an entire home.
Category rated Ethernet cabling is inexpensive, widely available, and easy to terminate with an RJ45 connector, making the trim-out and installation much easier and faster for the installer and thus cheaper for the consumer.
PoE shades require less than 5 watts of power, making them compatible with any PoE switch, and the roller mechanism can accommodate shades up to 10 x 10 feet (and possibly larger, depending on the weight of the fabric selected). The company offers a wide variety of fabric styles, including roller, pleated, honeycomb, horizontal blinds, and more. And since the shades are on the network, they can be controlled by a variety of automation systems, including Amazon Alexa, RTI, Google Home, SmartThings, Crestron, ELAN, Control4, and URC.
For those who can't get an Ethernet cable to the shade location(s), Powershades also offers a battery-powered option that supports recharging via an optional solar charger.
PoE shades are available now at prices that vary based on fabric selection and size but Powershades expects prices to be in line with or below typical industry standards.